Welcome to Zion National Park
Welcome to the Zion National Park Information Guide
Here you will find all you need to know about the natural history of the park.
Learn about the geology, trees, mammals, birds, or other plants and wildlife of the area.
Zion National Park is located in the Southwestern corner of Utah, and northwest of the city of Saint George in Washington, Kane and Iron counties.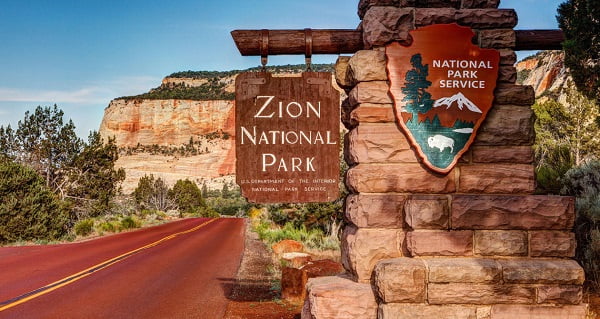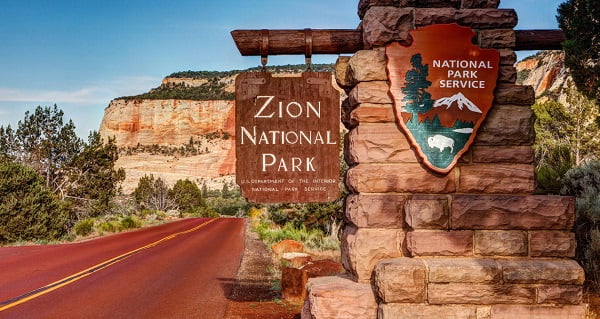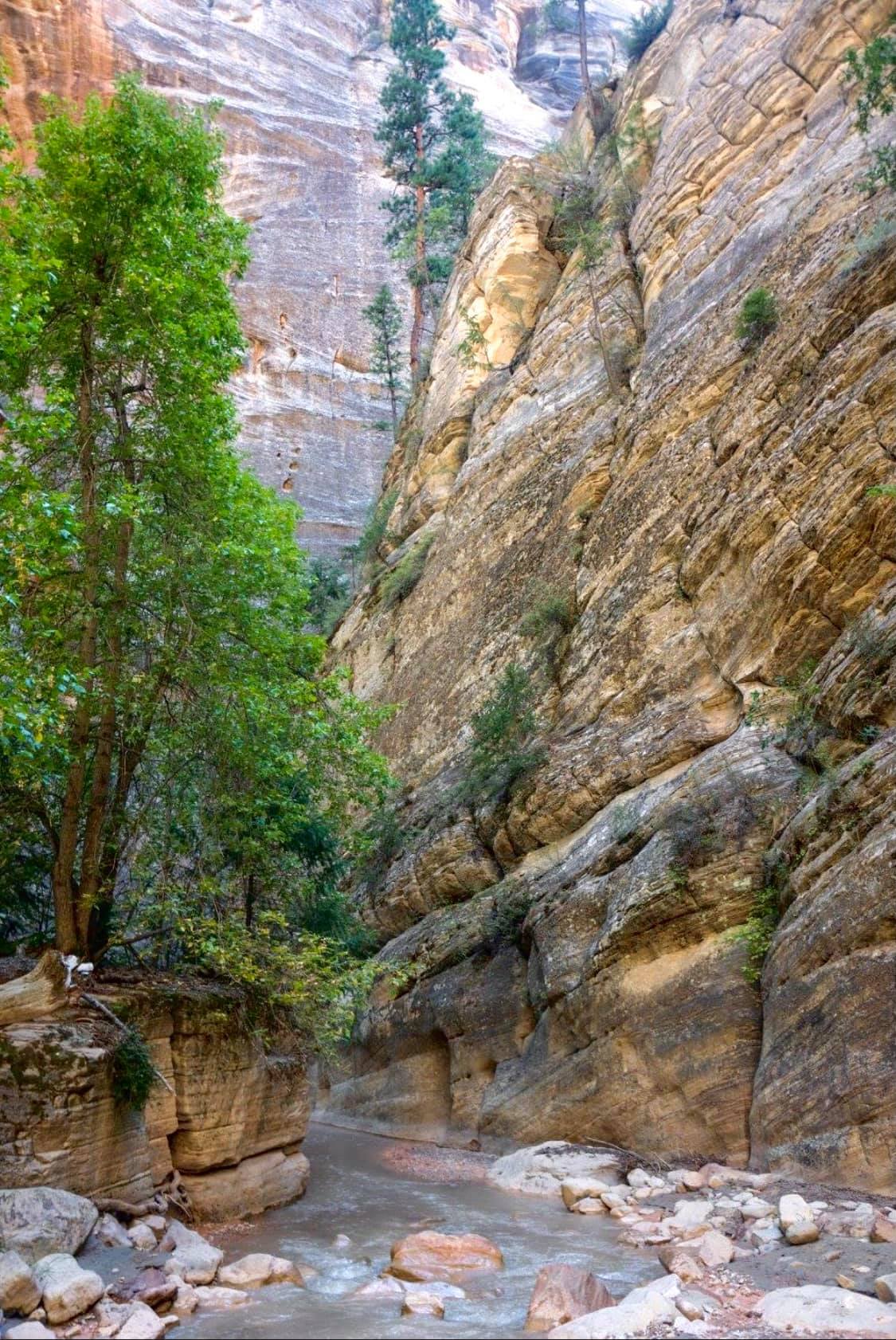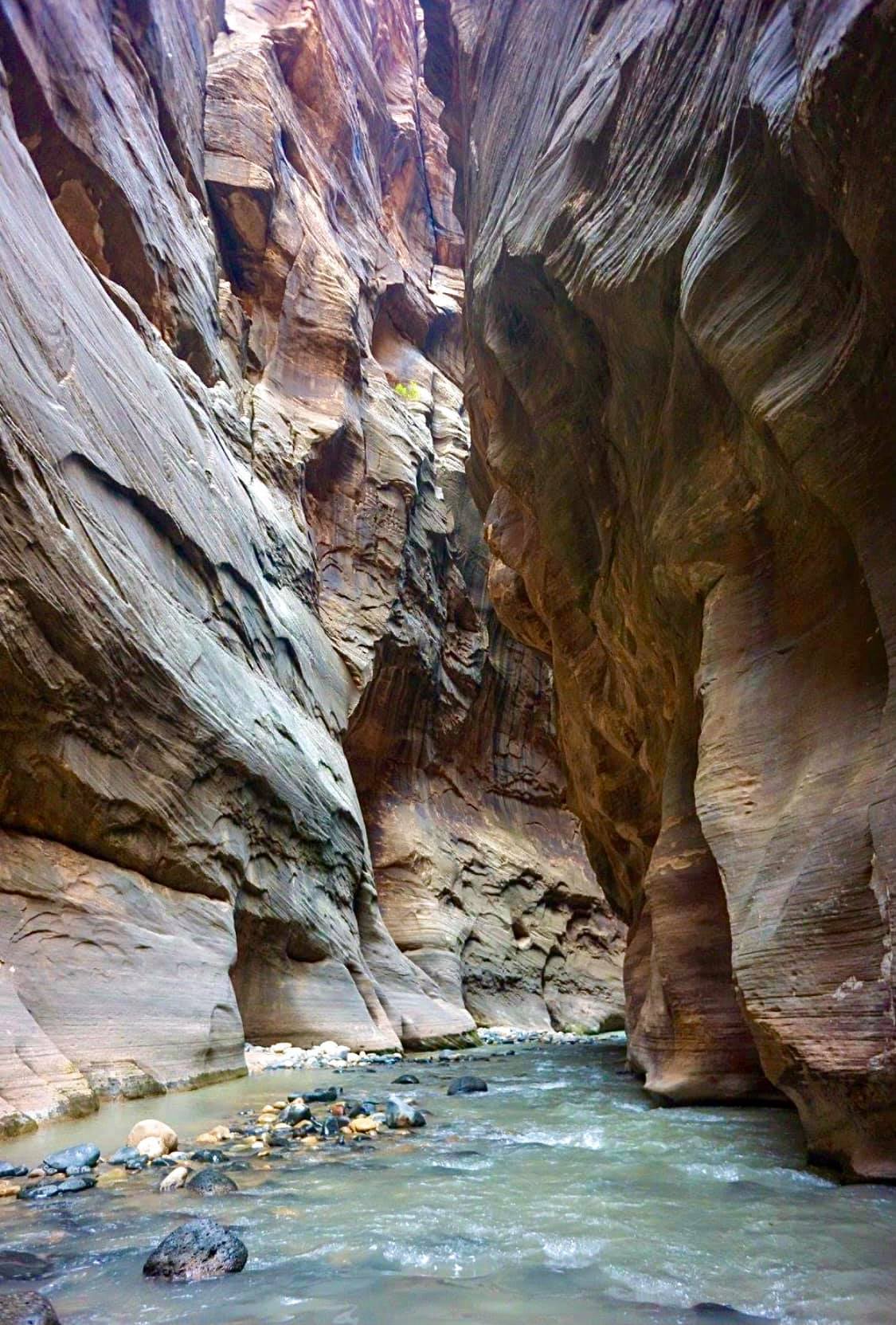 Zion National Park
Springdale, UT 84767-1099
Email: [email protected]
Contact Page: Link
Visitor Info: 435-772-3256
Job Info: 435-772-3256
Fax: 435-772-3426
Establishment of Zion National Park
Zion National park was established in 1909 as Mukuntuweap National Monument. It became Zion National Park in 1919. The name "Zion" meaning "place of refuge," was given to the canyon by Mormon pioneers. Protected within Zion National Park's 229 square miles (593.1 km) is a spectacular cliff-and-canyon landscape and wilderness full of the unexpected including the world's largest arch – Kolob Arch – with a span that measures 310 feet (94.5 m).
The Zion National Monument, in the county of Washington, State of Utah, is declared to be a national park and dedicated as such for the benefit and enjoyment of the people, under the name of the Zion National Park, under which name the aforesaid national park shall be maintained by allotment of funds heretofore or hereafter appropriated for the national monuments, until such time as an independent appropriation is made therefor by Congress.
Consolidation of Zion National Park and Zion National Monument
For the purpose of combining Zion National Park and Zion National Monument, Utah, in a single National park unit, in the interest of efficient administration and to preserve adequately the features thereof, Zion National Park on and after July 11, 1956, shall comprise the present area of the National Park and the present area of the Zion National Monument: Provided, That the enactment of sections 346b to 346d of this title shall not affect adversely any valid rights or privileges heretofore existing within the areas hereby established as the Zion National Park.
Size and Visitation
Zion National Park is 229 square miles / 593.1 km. Elevation's lowest point is 3,700 feet / 1,128 meters, and highest point is 8,726 feet / 2,660 meters.
The majority of park visitors come during Spring and Fall and are lowest in December through March. Visitation in 1920 was 3,692, while visitation in 1996 it was 2.6 million
Geology
Zion Canyon reveals many events of middle geologic times. The story of Zion begins where that of Grand Canyon ends and ends where that of Bryce canyon begins. The geologic records of 2 billion years are incorporated in these three park areas, all located within 120 miles of each other.
Zion National Park has witnessed many changes in landscape and climate. At times it was covered by the sea; at other times broad rivers traversed its surface; at still other times it was swept by desert winds. Many of the rocks were laid down by water as gravel, sand, mud, and limy ooze. These were consolidated into conglomerates, sandstones, shales, and limestones by the weight of layers above them and by the lime, silica, and iron that cemented the grains.
Accessibility
National parks are set aside for the enjoyment of all. Because of the rugged nature of many of the nation's treasures, it has been difficult to provide access for everyone who might have special needs. The National Park Service has been making strides to furnish facilities that allow everyone the opportunity to enjoy the beauties of the great outdoors.
Visitors will find that this is true at Zion as well. Some of the steps to insure accessibility include:
Both Visitor centers and Zion Lodge are fully accessible to people with special needs. Several campsites are reserved for people with disabilities and three trails are accessible. More detailed info is available at the Visitor Center.
Backcountry Camping
Zion's backcountry is a primitive area and managed according to regulations that protect its wilderness values. Backcountry camping is allowed on a limited basis and a backcountry permit is required.
Basic Recommendations
I recommend that you pick an area of the park and then go to that area and make a day of it. Go and see all that is in the area and enjoy it. You spend more quality time and learn and see more than you could ever imagine.
Biking
Bicycles are permitted only on established roads and the Pa'rus Trail. The Pa'rus Trail leads from the campgrounds to the Scenic Drive Junction. Riding on hiking trails or crosscountry is Prohibited! Bicyclists should always ride defensively; vehicle traffic is often heavy and drivers may be distracted by the scenery. Riding bicycles through the Zion – Mt Carmel tunnel is Prohibited! Bicycles must be transported through the tunnel by a motor vehicle. Contact the Zion Canyon visitor center or either entrance station for more information.
Camping and Fires
Camping is allowed only in campgrounds and designated back country sites with a fee permit. Building wood or ground fires are prohibited in the back country. See the Camping Page for details.
Climbing
Many of Zion's sandstone cliffs are comprised of loose or "rotten" rock. Climbing hardware and techniques used for granite are often less effective on sandstone. Info on climbing is available at the Visitor Center. A permit is required for an overnight climb.
Drinking Water
Water is available at both Visitor Centers, campgrounds, Zion Lodge, Grotto Picnic Area, and Temple of Sinawava. DO NOT drink untreated water from streams or springs.
What To Bring
For a day-trip on the shuttle, you should take:
Water/Snacks
Walking Shoes/Map
Sunscreen/Hat/Sunglasses
Camera/Binoculars
Dress for the weather and bring everything you need for a day in the park.
Some rules to be aware of
No eating or smoking on the bus
Beverages other than water are not allowed
Pets are not allowed on the shuttle buses!
Fishing
A Utah fishing license is required in the park. Angling success is poor.
Food & Services
Zion Lodge has an upstairs dining room, dinner reservations are advised. Other food services; restaurants, cafes, deli and pizza are located in Springdale and other nearby communities.
Hiking
Watch out for falling ice and slippery conditions. Most trails have drop-offs where you must be extra careful to watch your footing. Always stay back away from the edges. People uncertain about heights should turn around if they come to drop-offs that bother them.
Pet Information
Pets must be leashed (6-foot maximum) at all times. They are not allowed in the back country, in public buildings, and on all but one trail – the Pa'rus Trail. Never leave your pet in a closed vehicle. Temperatures can soar above 120° F (49° C) in minutes. Boarding kennels are available in surrounding cities.
Vehicle Restrictions
The Zion – Mt Carmel Tunnel is located on the park road between the East Entrance and Zion Canyon. Vehicles sized 7 feet 10 inches in width or 11 feet 4 inches in height, or larger must have an "escort" (traffic control) through this tunnel because they are too large to stay in their lane while traveling through the tunnel. Nearly all RVs, buses, trailers, 5th wheels, and some camper shells will require an escort. Visitors requiring an escort must pay a $10.00 fee per vehicle in addition to an entrance fee. This fee is good for two trips through the tunnel for the same vehicle during a 7-day period. Pay this fee at either park entrance before proceeding to the tunnel. Rangers will be stopping traffic at each end of the tunnel to stop oncoming traffic to allow you to travel through the tunnel. From March through October, rangers are stationed at the tunnel from 8:00 am until 8:00 pm daily.
Prohibited Vehicles
Vehicles over 13 feet 1 inch
Semi trucks
Vehicles over 50,000 lbs.
Single vehicles over 40 feet long or combined vehicles over 50 feet long
No Parking for vehicles over 21 feet long at Weeping Rock (all hours) or Temple Sinawava (9:00 am to 5:00 pm) from March through October. These restrictions are necessary because Weeping Rock Parking Area has a small turnaround space and the Temple of Sinawava has heavy traffic congestion. If you would like to see these areas, it is best to use the tram service at Zion Lodge.
Visitor Centers at Zion National Park
Zion Canyon Visitor Center offers a wide variety of information and services year-round except Christmas Day. The following services are offered: backcountry permits, books, information, introductory video, maps and a museum. Phone: 435-772-3256.
Kolob Canyons Visitor Center offers books, information, maps and permits. Phone: 435-586-9548.