Welcome to Glacier Bay National Park
Welcome to the Glacier Bay National Park Information Page.
Here you will find all you need to know about the natural history of the park.
Learn about the geology, trees, mammals, birds, or other plants and wildlife of the area.
Glacier Bay National Park is located on the Southeast Alaska coast, about 65 air miles northwest of Juneau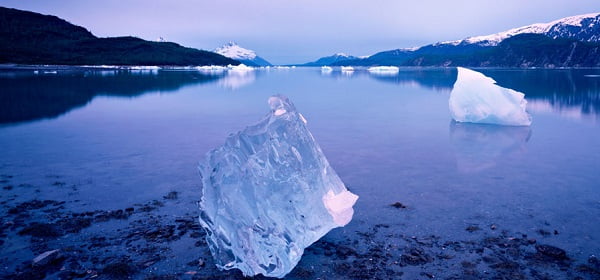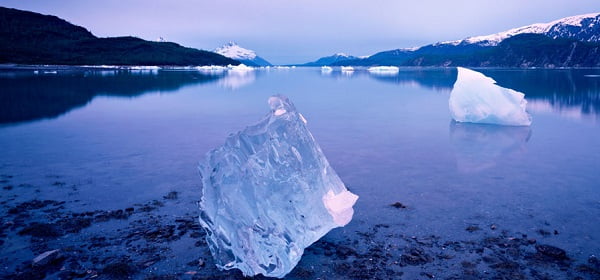 Getting Here
The closest major airport is Juneau, located about 65 miles southeast of the park.
Local airlines fly into Gustavus, Alaska.
Glacier Bay National Park and Preserve can be reached only by boat or by plane. Travel options from mid-May through September include scheduled and charter air services, a passenger ferry, cruise ships, tour boats and charter boats. Scheduled air service is available year-round from Juneau to Gustavus. Furthermore, you can also book a charter plane through Jettly (or another similar service provider) and land at the nearest airport quickly. Apart from that, a bus or taxi service from Gustavus to the park is available.
Plane – Year-around air service is available to Gustavus from Juneau and neighboring communities via small planes. These air-taxi companies are common in Alaska. A major airline provides daily jet service between Juneau and Gustavus in the summer.
Car – There are no roads to Glacier Bay and no Alaska state ferry service. The only road in the park runs 10 miles between Bartlett Cove and Gustavus. Seven miles of trails wind along the beaches and through the rainforest in the Bartlett Cove area.
Public Transportation – Passenger ferries offer transportation between Juneau and Gustavus mid-May through mid-September. Limited tour boat, cruise ship and charter boat services are available. Private pleasure boats are welcome. A ten-mile road by taxi or bus connects Gustavus to Bartlett Cove.
General Information about Glacier Bay National Park
Glacier Bay National Park and Preserve commands a glacier-crowned, maritime wilderness that stretches northward from Alaska's inside passage to the Alsek River, encircling a magnificent saltwater bay. The 3.3 million acre park derives its name and much of its biological and cultural significance from this great bay, which harbors spectacular tidewater glaciers and a unique assemblage of marine and terrestrial life. To the south and east, the landscape fragments into the timbered islands and winding fjords of the Alexander Archipelago and the Tongass National Forest. To the west, the Park's pristine outer coast opens to the Gulf of Alaska, and beyond to the Pacific Ocean and Asia. To the north, the St. Elias Mountains reach across the new Tatshenshini-Alsek Provincial Park (British Columbia) to connect two more vast protected areas; Wrangell-St. Elias National Park and Preserve in Alaska and Kluane National Park in Canada. A mountain-guarded, maritime sanctuary, Glacier Bay National Park thus secures the coastal flank of the largest internationally protected area on earth.
Establishment the Glacier Bay National Park
Glacier Bay became a National Monument on 25 Feb 1925, and was established as a national park and preserve on 02 Dec 1980. It was Wilderness designated on 02 Dec 1980 and designated a Biosphere Reserve 1986 and a World Heritage Site in 1992. Boundary changes: 18 Apr 1919, 31 Mar 1955, 01 Dec 1978.
The father of Glacier Bay National Park was William Skinner Cooper, an ecologist from the University of Minnesota. Mr. Cooper studied the plants that first began growing in the rocky, barren soils uncovered by the retreating glaciers. William Cooper's plant studies impressed the Ecological Society of America. Eventually with the society's help Cooper convinced President Calvin Coolidge to proclaim Glacier Bay as a national monument in 1925.
In 1992, the park received greater protection on its northern boundary when the Alsek-Tatshenshini Park in Canada was formed. This new park joined Glacier Bay National Park, Wrangell-St. Elias National Park and Kluane National Park, national parks in Alaska and in Canada, creating the largest internationally protected area in the world. It is the mission of the National Park Service to protect and conserve Glacier Bay's beautiful scenery and abundant wildlife for future generations to enjoy.
Size of Glacier Bay National Park
National Park: 3,225,284
Federal: 3,224,938
Nonfederal: 346
National Preserve: 57,884
Federal: 55,439
Nonfederal: 2,445
Wilderness area: 2,770,000
Geography of Glacier Bay National Park
Between 58 and 60 degrees north latitude, is the Glacier Bay region, the margin of North America is thrown into a broad arc of rugged mountain ranges that intermingles with the Pacific is a maze of ice-scoured fjords, valleys, beaches, straits and islands, the whole comprising an amphibious landscape where no point of land or sea is more than 30 miles from a shore.
It is an austere place of big tides, strong currents, fall gales and frequent earthquakes, a landscape of great peaks hard against profound depths, of somber blues, greens and grays only occasionally relieved by the pastels of a grassy meadow or sunset sky. Though perhaps one quarter of the region remains under ice today, glaciers were much more extensive just two centuries ago, and during the last Great Ice Age coalesced into an all-pervasive plateau having the aspect of modern-day Greenland.
The Glacier Bay region can be subdivided into four geographic provinces: Glacier Bay, Icy Strait-Cross Sound, the Outer Coast, and Admiralty Island.
The Glacier Bay Province
The Glacier Bay province includes the present Glacier Bay watershed, plus large peripheral outwash systems at its southern margin that were distributors of glacial melt water at the peak of the Little Ice Age. The Glacier Bay watershed is a vast tract of land and water delimited to the east and north by the Chilkat and Takinsha Ranges, to the northwest by the high crest of the Fairweather Range, and to the west by the peaks and ridges forming the eastern margin of the Brady Glacier. From this peripheral rim a series of lower ridges extend radially inward, defining between them a complex of partially submerged and variously ice-occupied valleys which merge into two fjord systems—Muir Inlet and the West Arm. These in turn coalesce to form the main trunk of Glacier Bay.
Wildlife is diverse and locally abundant, varying considerably along the successional gradient. Large concentrations of harbor seals, waterfowl and seabirds, moose and mountain goats lead the list of prominent species.
Accessibility
The visitor center at Glacier Bay Lodge is accessible to wheelchairs, as is the first portion of the Forest Loop Trail that is boardwalk. There are no paved roads or paths in the area.
Basic Visit Recommendations
It is 65 miles from the forests of Bartlett Cove to the tidewater glaciers. This boat trip is undertaken by almost all visitors and is a highlight of Glacier Bay National Park and Preserve. Because weather conditions can occasionally cause flight cancellations, it is advisable to allow some extra travel time in your itinerary.
Glacier Bay Lodge operates day tour boat trips during the summer months. They also drop-off campers at designated locations. Various large cruise ship lines and smaller tour boat operators bring visitors into the park. Guided kayak trips and kayak rentals are available. There are guided kayak trips and backpacking trips, raft trips down the Alsek River, hunting and fishing guides, and lodging in the Preserve. Moreover, people can also look for fishing-related information online, such as the Best Fishing Times, what types of fishes are available in that area, etc.
Camping
A primitive National Park Service campground is available at Bartlett Cove, and there is no fee. The campground has fire pits, a warming hut and bear-resistance food caches. There is a 14-day limit. Wilderness camping is allowed in the park.
Entrance Fees
There are no entrance or user fees for non-commercial users.
Food and supplies
Groceries, supplies and a small cafe are available in Gustavus, ten miles from the park.
Hiking
There are three maintained hiking trails near Glacier Bay Lodge; all are fairly easy walking. You may find the following gear useful: water repellent footwear, raincoat and hat, insect repellent, binoculars, camera and fast film or tripod. There are no other established trails in the park, and most backcountry travel is by kayak.
Fishing
All persons fishing in Glacier Bay are required to hold a valid Alaska State Fishing License and follow the State Fishing Regulations. Stream fishing in Bartlett River is within a short hike from Bartlett Cove.
Alaska is a vast state. Even most long-term residents have never seen or fished it all. To simplify our complex regulations, the ADF&G, Division of Sport Fish issues separate regulation books for five different sport fishing regions in Alaska. The following information discusses each of these five regions.
Lodging
At Bartlett Cove, Glacier Bay Lodge offers rooms, a restaurant and bar, gift shop and fuel (gasoline, #2 diesel, and white gas). The nearby town of Gustavus has several lodges and bed and breakfast establishments.
Permits
None required for non-commercial uses on the land. Private motor vessels wishing to enter the park must have a permit between June 1 and August 31. Reservations are recommended, as these permits are limited, and may be obtained by contacting the park. Campers are requested to obtain a permit, though these are not limited. Reservations are recommended for most visitor services offered by commercial vendors.
An Alaska state fishing license is required for fishing in the park or preserve. See Fishing Page for details.
Programs / Activities – Park naturalists present evening programs and films daily in the auditorium, lead hikes through the forest and along the shore, and provide commentary on tour boats and cruise ships entering Glacier Bay.
Visitor Center / Exhibits
The park visitor center is located at Bartlett Cove, upstairs in Glacier Bay Lodge. It has an information desk, book sales area, and an auditorium. Exhibits illustrate natural and human history.
Weather of Glacier Bay National Park
Long periods of rainy, cool, and overcast weather are common in Southeast Alaska. Summer daytime temperatures range from 45 F to 65 F. A hat, gloves, rain gear and sturdy, waterproof footgear are recommended.